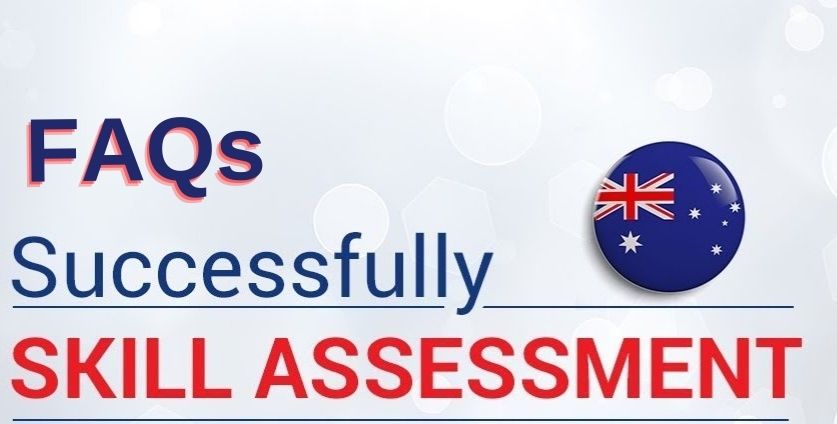 Skills are assessed through relevant skills that are assessed by the authorities. Authority Assessing Skills is an organization that meets the standards for your skills that it has set for working in the relevant profession. The Common List of Skilled Professionals lists all the relevant professions under the 4 Professional Lists.
2: How do I get a skill assessment for Australian PR?
Assessing skills
Step 1: Contact the Assessing Authority. Details Contact the relevant assessment authority regarding your occupation.
Step 2: Receive your estimate. Details Provide a scanned, certified copy of the appropriate skills test with your visa application
3: What is needed for skill assessment?
Required Documents
Application fee. Pay the correct application fee at the time of submission of the application.
Image. A recent passport size colour photo is required.
Change of name.
Employment evidence.
Proof of identity.
Qualification evidence.
Resume / curriculum vitae
4: How long does it take for skill assessment?
Between 8 and 10 weeks
How long does the diagnosis take? For applications that do not require any additional documentation or any request for information, please allow between 8 and 10 weeks for the skills test.
5: What is a full skill assessment?
A full competency assessment involves assessing your qualifications and employment against the appropriateness of your nominated profession. A positive assessment of both qualifications and employment is essential for assessing successful skills for migration purposes
6: Do I need IELTS for a skills assessment?
IELTS is required to assess the full (permanent) academic skills.
7: How many points are required for Australian PR 2020?
65 points
Sixty-five points are the minimum score you must have to enter an Express of Interest (EOI) for a PR application, and a score of 90 or higher means you have been invited for a short period Will be done
8: How do I check my ESI status?
Contact us if you have a general question that you can't find an answer to assessing skills for a professional profession. Once you have submitted your application, you can follow the ESI Global Online Application Portal progress
9: What can I expect from a skills assessment test?
The aptitude test is an assessment used to provide an impartial, valid assessment of a candidate's ability to perform the duties listed in the job description. Typically, the proficiency test asks various questions in different formats to see how candidates perform on the job.
10: Do ESI Global contact employers?
Yes, ESI Global calls, and it is entirely up to them which applicant to call; they interviewed me for about 20 minutes. They go as deep into the information as you provide. They ask you about the job description, your role, company, etc.
11: Is professional year compulsory for skill assessment?
If you are applying for permanent residence (such as ENS or GSM), you will need one year of relevant experience in your designated profession. Completing an ACS Professional Air Program. This will allow you to fully assess the skills that you can use for general migration purposes.
12: How do you pass a skills assessment test?
Assessment Tips
Prepare well. Make sure you get a good night's sleep before your diagnosis, knowing where to stay and what to expect. …
Learn what is involved in a diagnosis. Make sure you know which components to expect and what you will be asked to do for each of the different components of the estimate.
Practice the IQ test.
13: Is IELTS valid for 3 years now?
Is IELTS valid for 3 years? Yes, IELTS is valid for 3 years. The IELTS score will be valid for 3 years as soon as you get your IELTS results. The accuracy period starts from the date of your exam.
14: What is the current cut off for Australia PR?
Skilled Work Regional (Temporary) Visa (SC 491) – Organized by Family – 160 EOI – Cut Off Points 65.
15: Is 75 a good score for Australian PR?
Also, keep in mind that when you need at least 65 points to qualify, the more runs you score on the eligibility calculation, the more likely you are to apply for Australian PR. Are bright. Scores anywhere from 80 to 85 points will get you invited sooner, meaning you can see in about 1 to 2 months.
16: What is a skills assessment for Australia?
Skills are assessed through relevant skills that are assessed by the authorities. Authority Assessing Skills is an organization that meets the standards for your skills that it has set for working in the relevant profession. The Common List of Skilled Professionals lists all the relevant professions under the 4 Professional Lists.
17: What is a skill assessment test?
What is a Skills Assessment Test? Employers often use skills diagnostic tests to assess the skills and abilities of both current employees and job applicants. These tests are created to assess whether people have the required skills to achieve various and essential features of the job.
18: What are employers looking for in assessment tests?
The most important, accurate tests help companies measure three key elements of job success: competence, work ethic and emotional intelligence. Although employers are still looking for courage in these features, checking references, and looking for interviews, they need a complete picture for smart rental.
19: What do you wear to a job assessment test?
Dress well, but also wear things that make you comfortable. You do not desire to be frustrated if you cannot take the right grade, so spend in a good capo. I would probably wear a blouse with a pair of dress slacks and a blouse, or a nice sweater or dress shirt.
20: How do you prepare for a skills test?
Test Preparation Tips
1.Plan Your Study Time. Make time for studying. …
2.Don't Procrastinate. Don't Cram.
3.Ask Your Teacher for Direction.
4.Review Early.
5.Watch for Clues.
6.Use Visual Aids.
7.Arrive Early on Test Day.
8.Prepare an Outline.
21: Does immigration Call your employer?
Nor does any agency usually call employers. Instead, they send requests for proof if additional information is needed.
22: Can I submit EOI without a skills assessment?
Can I send an EOI without clearing an English language test or proficiency test? No, you must have proof of your language proficiency and skills assessment before submitting your EOI.
The professional year is also beneficial for migration purposes – in particular: the completion of the professional year will result in 5 points in the General Skilled Migration Points Test – provided the points are claimed within 4 years of the start of the course.
24: How long is the CPA skills assessment?
Processing time. It takes us approximately 10 to 15 business days to process applications once we have all the required documents. If your application requires additional supporting details, we will suspend your assessment until further notice.
25: Do we need a transcript for Australia PR?
Mark Sheets or Mark Sheet Transcript – No need to take sealed copies for degree or mark sheet. Simple notation of mark sheet photocopy is sufficient for Australian PR and ACS assessment.