Skill Assessment
Assessing what you've learned and worked on all your life is one of the benefits offered by the Australian government. For this recognition of prior learning to occur, you must go through a testing process.
We provide the advisory service so that you can present this test effectively. The evaluation process is carried out by the Registered Training Organizations (RTO). They may or may not belong to the State. They evaluate and grade previous knowledge, which you have acquired by work, daily life, or even volunteers.
Our company can connect you directly with one of these RTOs for your RPL. This way you can save time by evaluating which one is right for you. These tests apply to the work and educational field, in which case it is valid for undergraduate and post-graduate studies.
Doing this will save you valuable time by returning to or starting from scratch in some work. Validation can be of things you've learned in or out of the country. Contact us!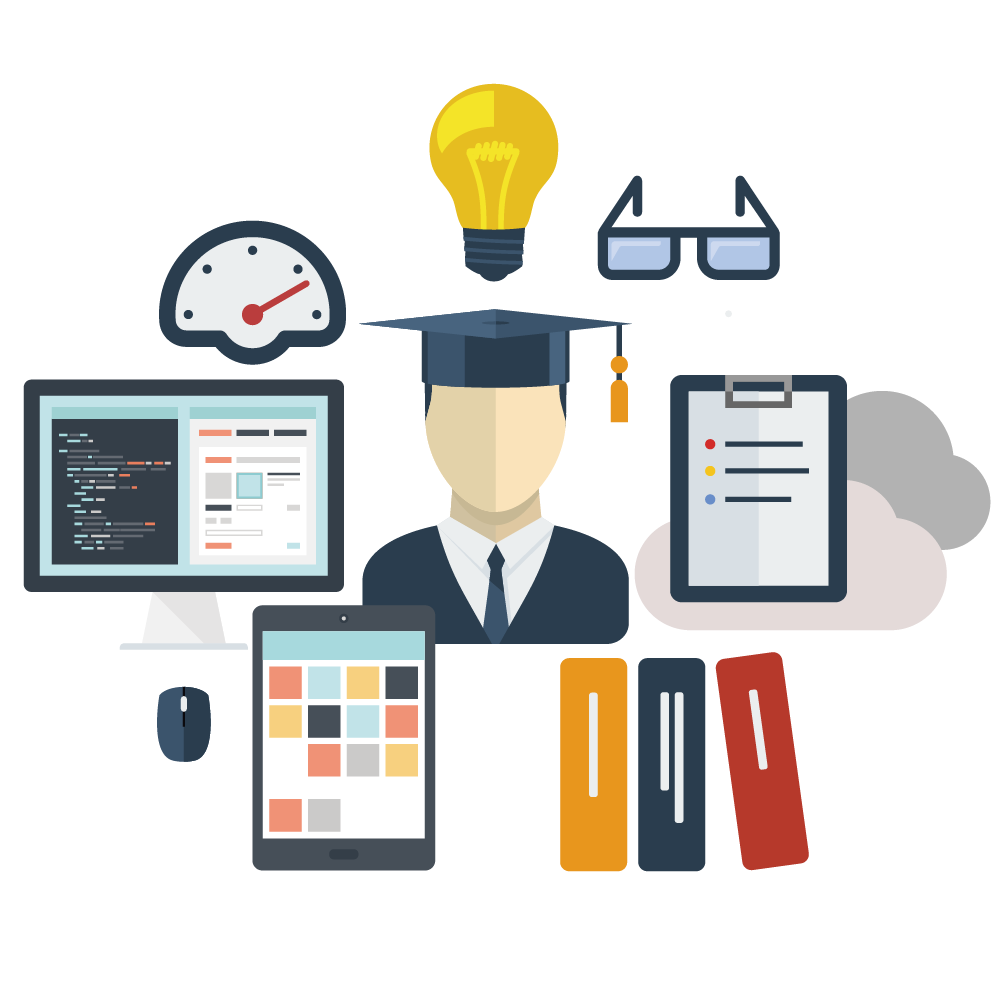 100% Success Rate
Apply 186 | 482 | 491 | 494 | 189 | 190
Also you can claim 10 points for spouse!
No Booking Requires
Feel Free To Walk-in & ESI Global Team Will Welcome You
 Give us a call if you're wanting to get a SKILL ASSESSMENT. Our team of experts will guide you through the entire process explaining the requirements and the expected benefits.
Skill Assessment Chef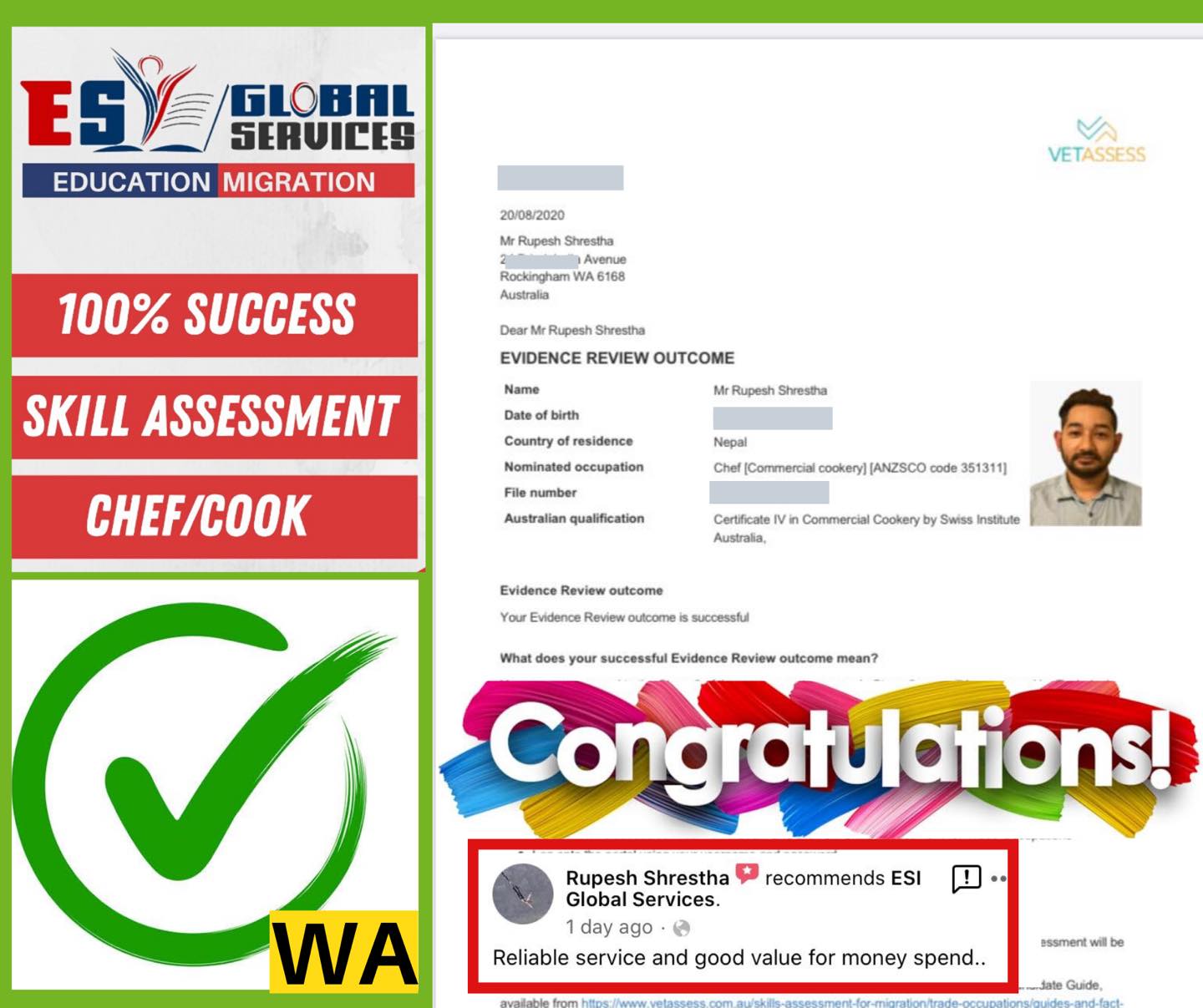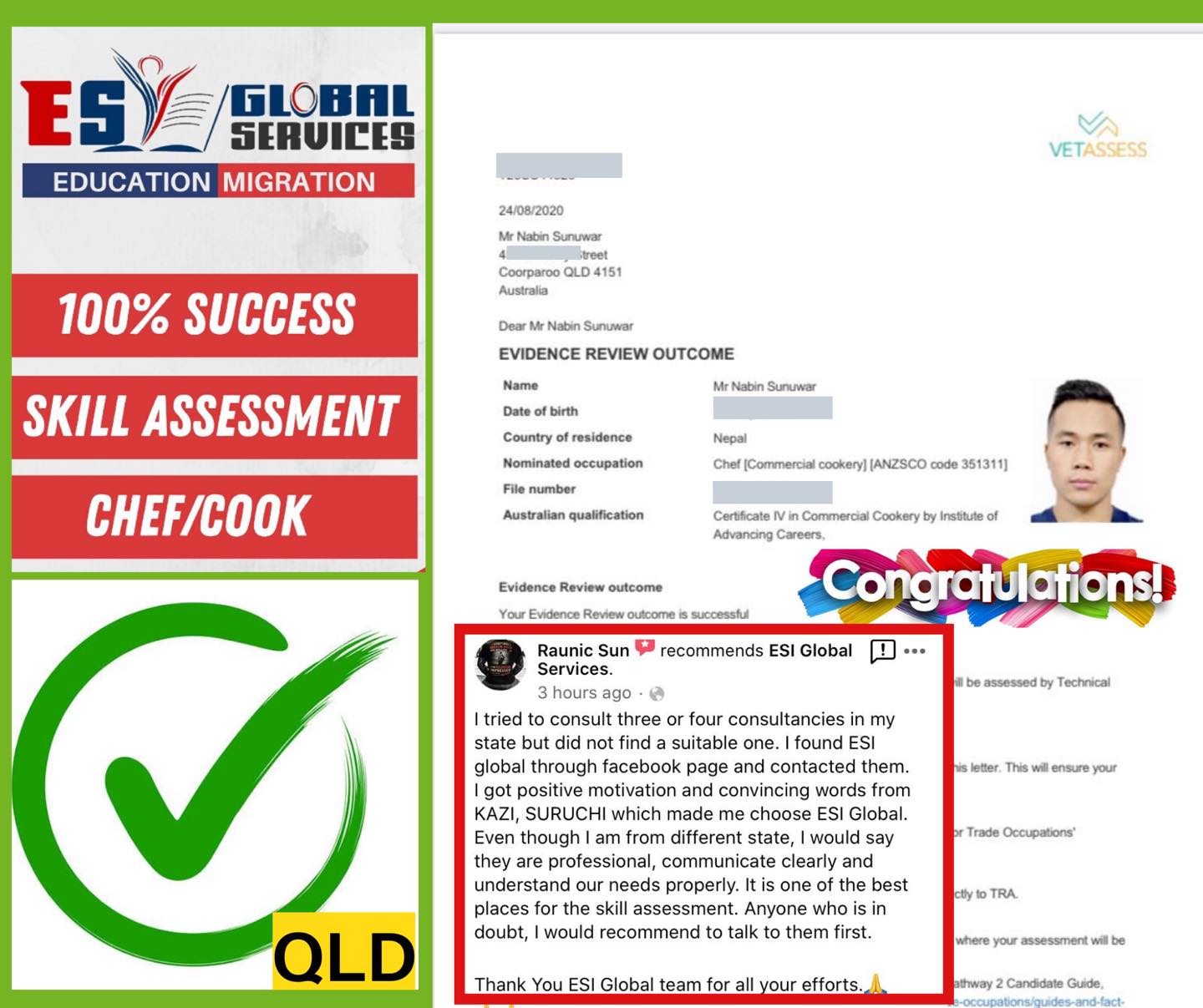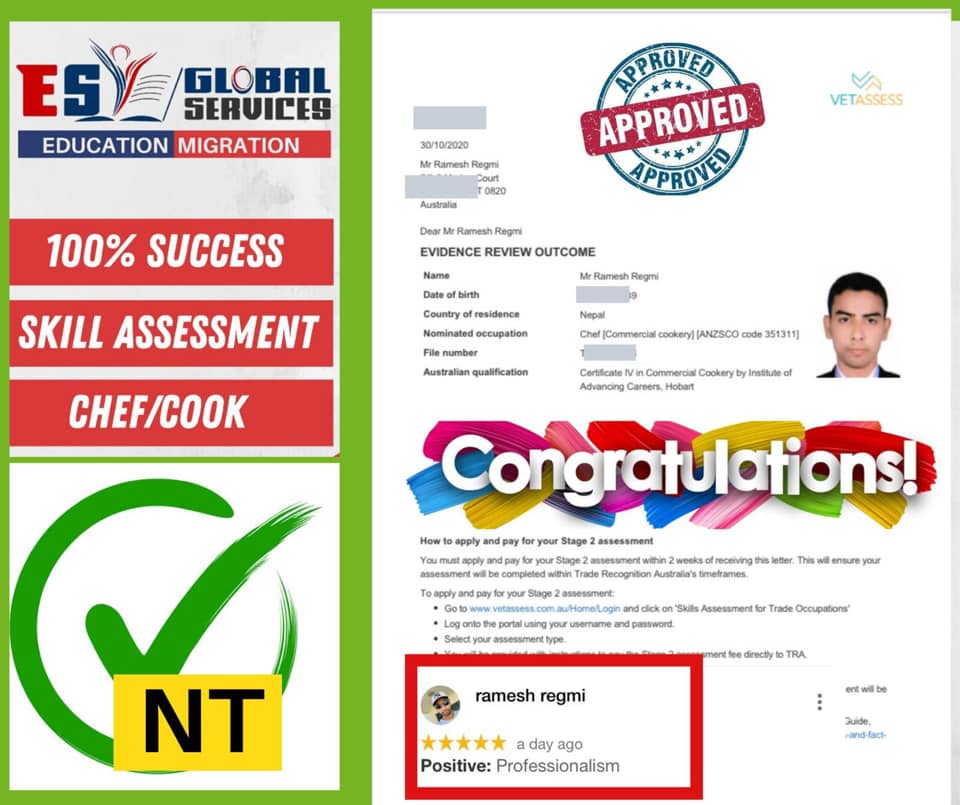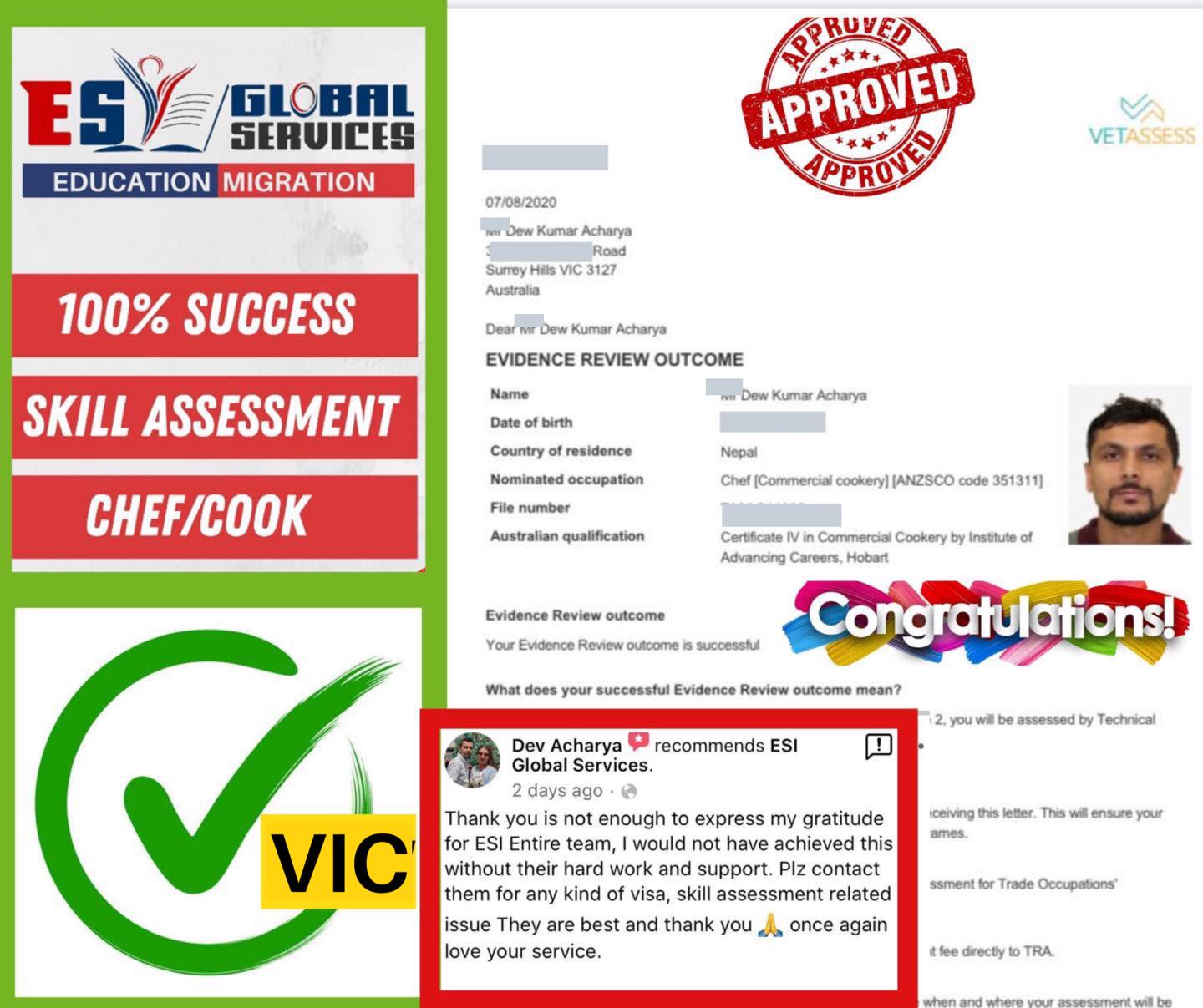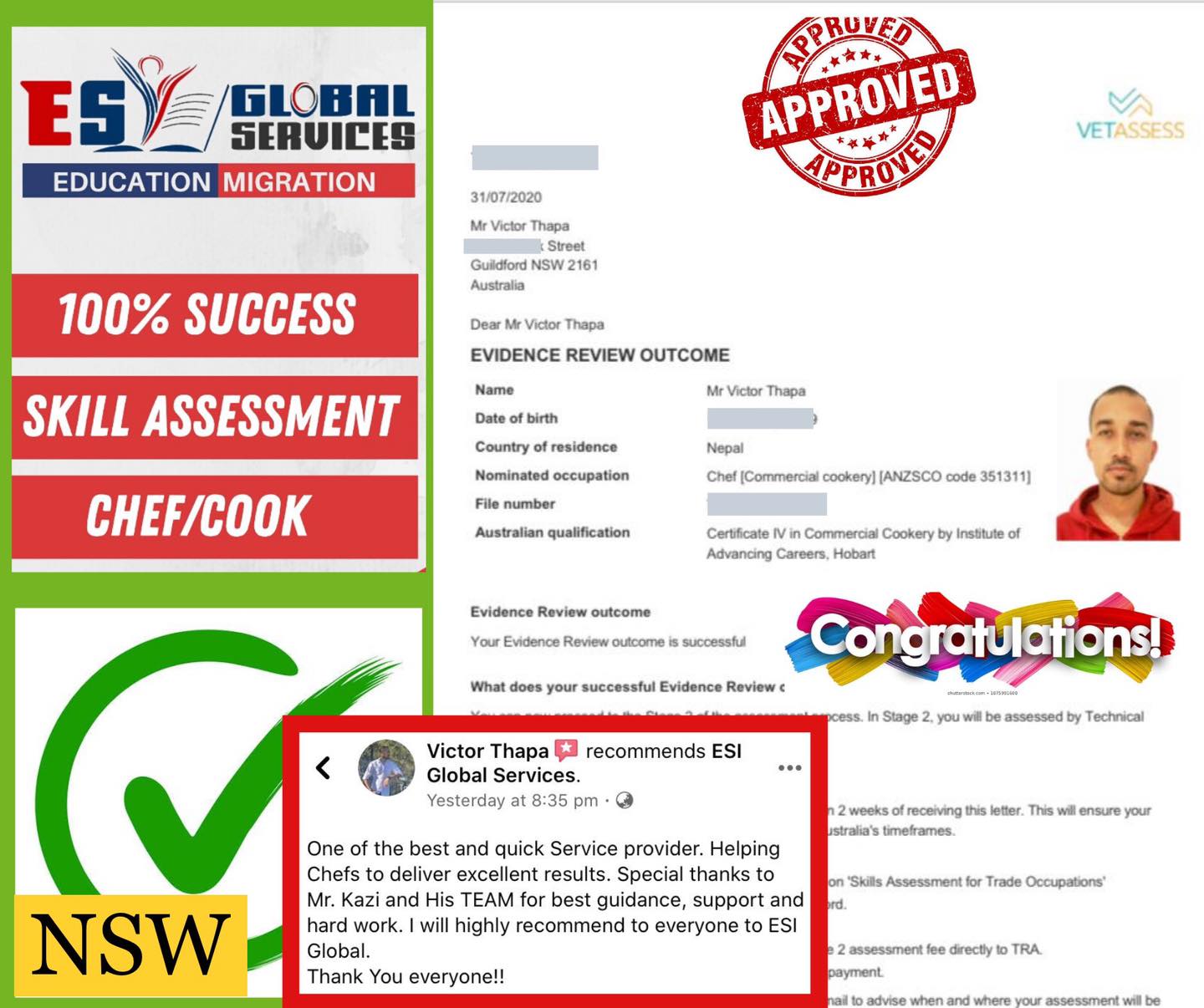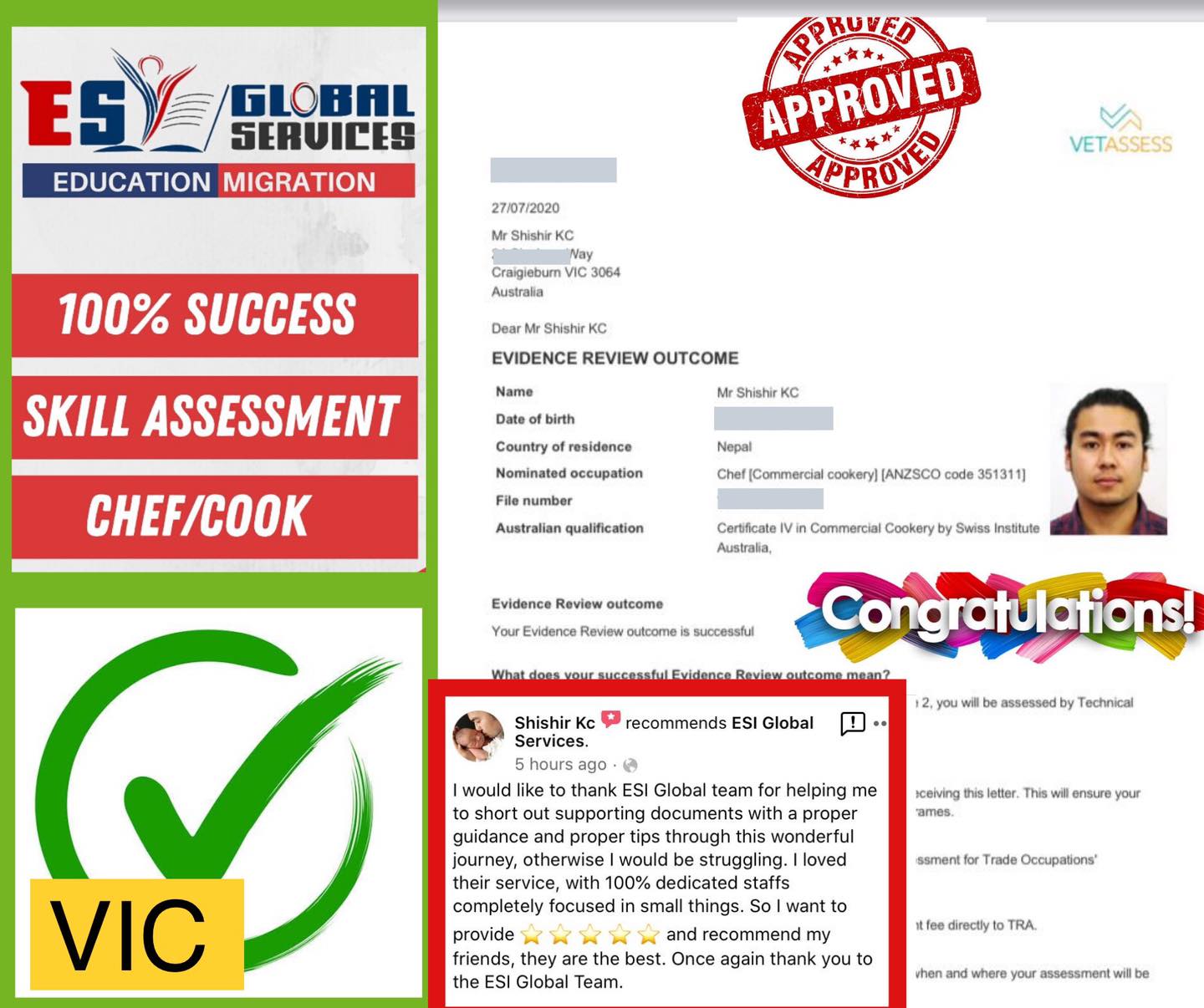 AUSTRALIA'S TOP UNIVERSITIES
Swinburne University of Technology
Charles Darwin University
Western Sydney University
Torrens University Australia
OUR AFFILIATES
Australia Future Unlimited
International Education Association of Australia
Professional International Education Resources