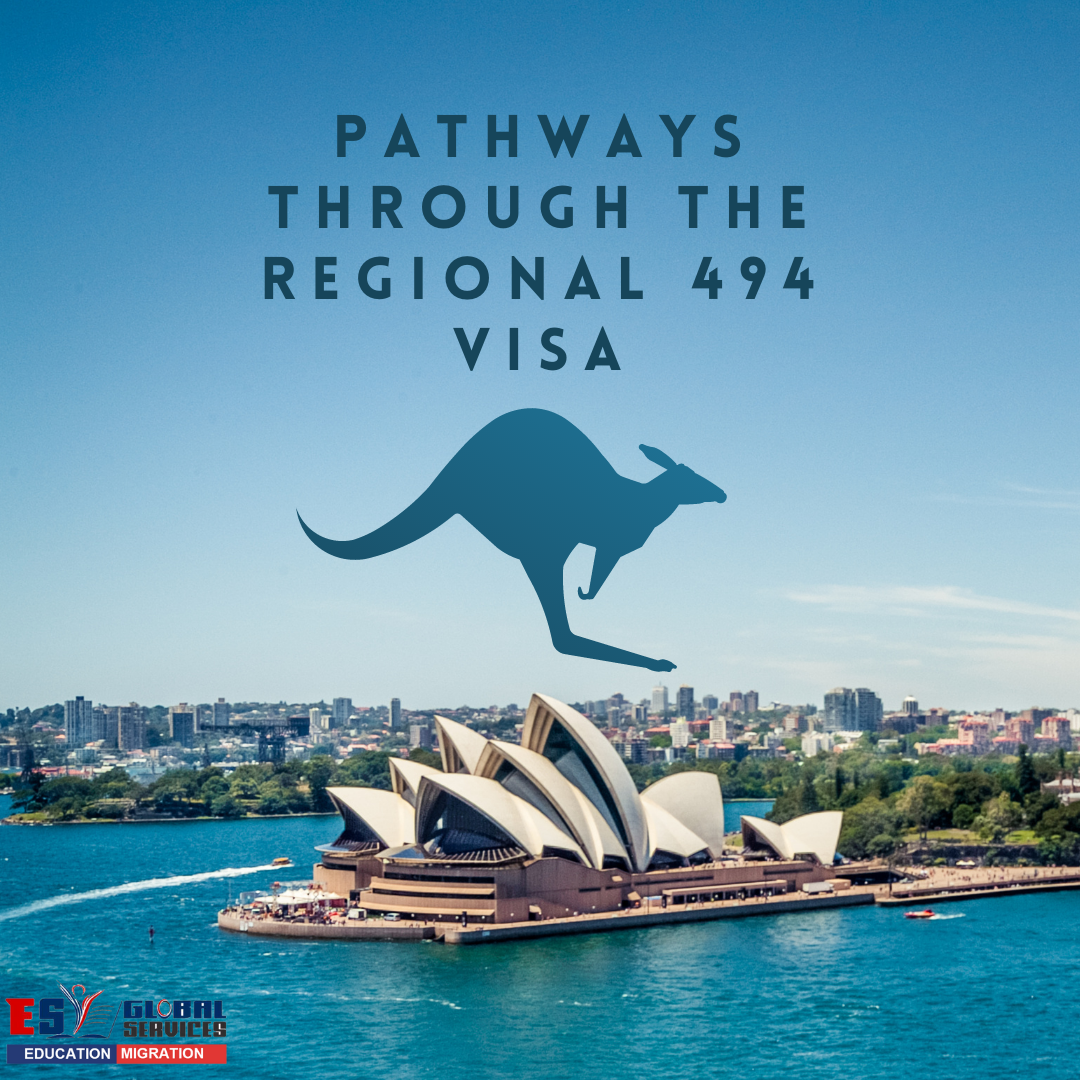 Complete Guide and Pathway to Regional 494 Visa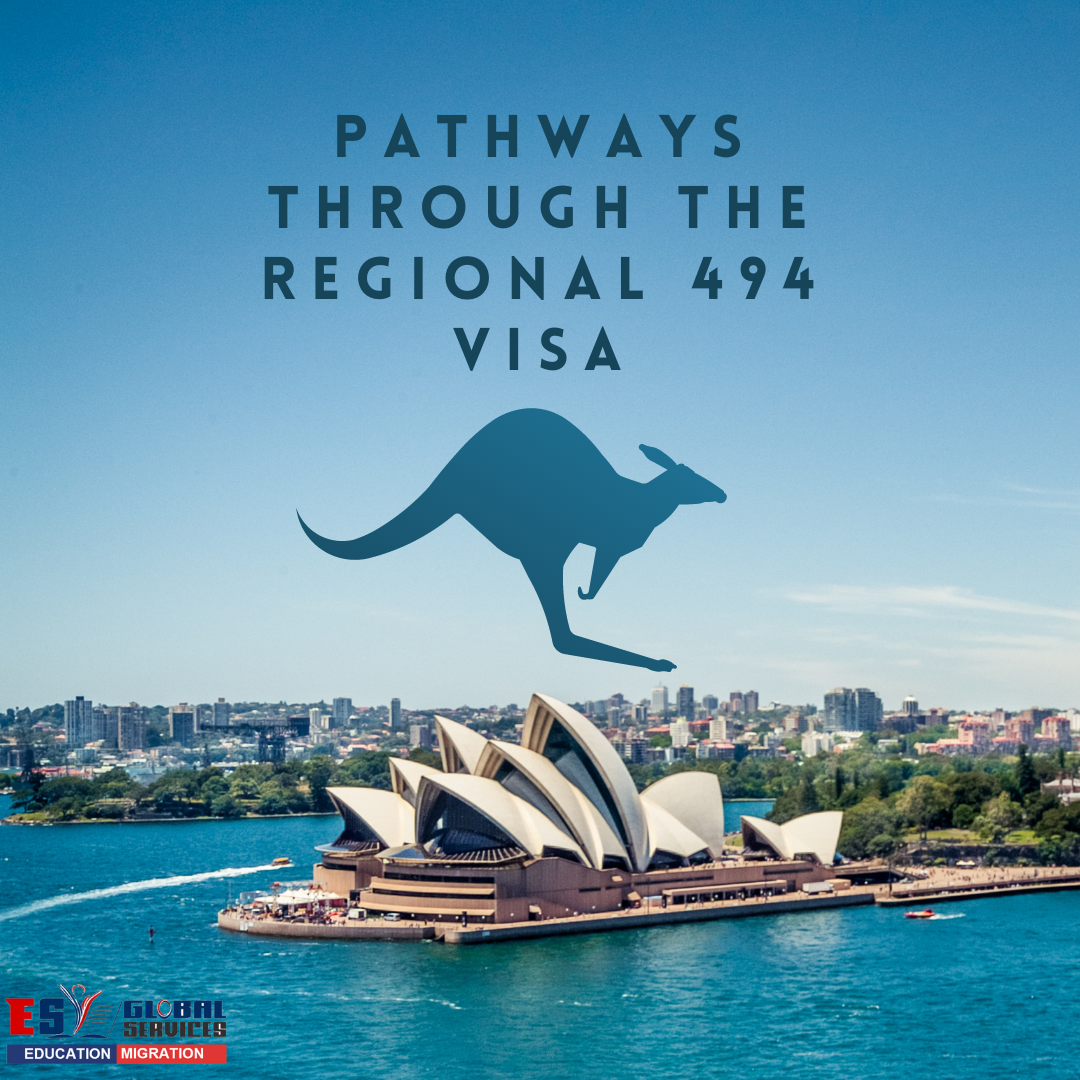 Where employers cannot find a suitably competent Australian worker, the Subclass 494 Skilled Employer Sponsored (Regional) visa allows regional employers to solve identified labor shortages in their region by sponsoring skilled migrants. The 494 visas, which took effect on November 16, 2019, superseded the 187 (RSMS) visa.
Benefits of Skilled Regional Visa 494
If qualified, students can apply for permanent residence under the category 191 visa without having to go through a second nomination stage (commences November 16, 2022)
Employers save money since there is only one SAF levy stage for subclass 494 nominations (compared to the two stages for the current subclass 482 to ENS subclass 186 permanent resident pathway)
Eligibility criteria of Skilled Regional Visa 494
At the time of application, applicants must be under 45 years old (exemptions apply).
At the time of application, applicants must be able to communicate effectively in English.
Applicants must have worked full-time for at least three years in the specified occupation and at the skill level required for the nominated occupation. On average, applicants should have earned their experience within the last five years. The period doesn't need to be continuous. Part-time work that is equivalent to a full-time job may be considered. DHA does not accept part-time work.
The GTE requirement is not applicable.
Hold a substantive or bridging visa A, B, or C if you're in Australia.
At the time of application, a successful skills assessment should be conducted.
There is no need for a doctor's registration.
Fees for the DHA (primary Applicant) are $4,045; spouses are $2,025, and children under 18 are $1010.
Second VAC: $4890 if the adult applicant does not achieve the Functional English requirements.
How can Skilled Regional Visa 494 leads to permanent residency?
After three years on the Subclass 494 visa, applicants can switch to the Subclass 191 Permanent Residence visa.
On November 16, 2022, the Subclass 191 Visa will take effect.
To be eligible for permanent residence, all family members must live, work, and study in the regional area for at least three years.
Except for the big cities of Sydney, Melbourne, and Brisbane, regional areas can be found throughout Australia.
Complete application and documentation process
Follow these steps to apply for a 494 visa:
Applicants are nominated
Applicants can apply for a visa.
Applicants are nominated: To apply for a visa 494, applicants must have a valid nomination from their sponsor. They must submit a nomination request through ImmiAccount and will be assigned a transaction reference number.
Suppose Applicant's sponsor is not a party to the labor agreements. In that case, they must apply to become a party to the agreements before nominating the Applicant for the visa.
Applicants can apply for the visa: Applicants can apply for visa 494 through the ImmiAccount once their nomination has been authorized. In the application, applicants must include the transaction reference number provided by their sponsor. If they do not pay the application fee after attaching their documents, their visa application will not be completed.
Processing time for Skilled Regional Visa 494
The following is the current average processing time:
For 75 percent of all visa applications, the subclass 494 visa (Employer-Sponsored Stream) takes about 4 months, and for 90 percent of all visa applications, it takes about 5 months.
Processing times for the subclass 494 visa (Labor Agreement stream) are not provided.
Individual processing times vary depending on the applicant's and sponsor's personal circumstances and the quality of the application submitted to the Department of Home Affairs. Many well-prepared applications are processed far faster and more smoothly than the average.
Suppose applicants want to guarantee that their visa application is presented in the best possible light and that it is processed as quickly as possible. In that case, they should contact one of their professional Registered Migration Agents for their files.
Required documents for Skilled Regional Visa 494
ID evidence, including valid passport copies ID proof, including proof of minimal English language capabilities
Any documents relating to a name change
If a skills assessment is required, your application must include the findings.
If a skills exam is not required, you will need documentation of your qualifications, licenses, registrations, and references from past employers.
A health certificate
Evidence of purchasing health insurance during the time in Australia
Evidence of good character necessitates a police certificate for each country where applicants have resided for twelve months or more. Additional forms may be required, but the immigration agency will inform.
If they're bringing a partner, they'll need confirmation of identification, character, and marriage/de facto relationship.
If applicants plan to bring dependents with them, they'll need to provide passport copies, birth certificates, and character documents, depending on their age.
If applicants fail to inform the immigration department that they were married, in a de facto relationship, or engaged, their visa may be revoked.